Hardwood Floor Installation
Upgrade to Solid Hardwood Flooring
Get "The Real Thing" for about the same price as a decent engineered hardwood product. Quality hardwood flooring will last a lifetime, and can be repaired, re-stained, refinished easily in the future. Stunning natural wood flooring is a fantastic option for giving your home a classic look that will last for years.
Our team is ready to help you upgrade to hardwood flooring and spruce up your living space with the highest quality hardwoods that stand up to traffic with a quick (most installs take 6-10 days total) professional installation that you'll love for years.
(Finish in place only; Minimum 500 sq/ft)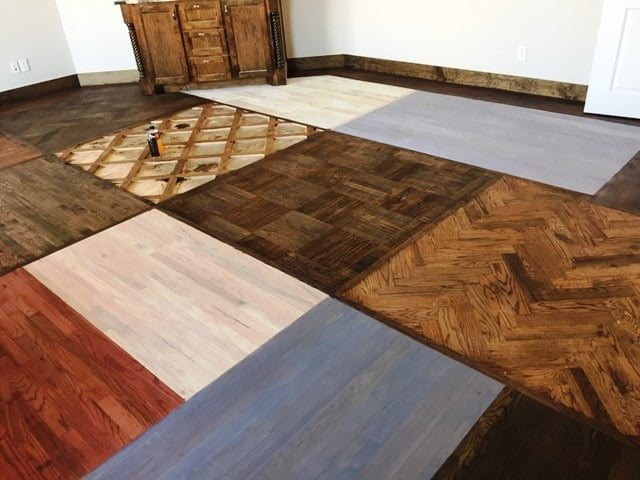 Hardwood Flooring Finishes
Millwood Remodeling has years of experience providing and installing genuine 3/4 inch oak hardwood flooring. We work with you to help pick the best width, stain color and finish (satin, shiny, flat, etc.) for your project.
Smooth Flooring
Smooth wood floors are an undeniably wonderful option for almost any home. They provide a refined and beautiful finished appearance to any room. Smooth hardwood floors have been most sought after since the old times.
Hand-scraped Flooring
Hand-scraped floors give a room a low-key, casual feel that may appeal if you're looking for a non-conventional touch in your home. The floors have a rough texture that creates the impression of age, and they go well with comfy decor and earth-tone walls.